Looking for gift ideas for the audiophile in your life that travels? They can't take their room full of sound with them, but portable audio can still bring an enveloping, emotional, euphoric experience on the go. While the experience is different from full size home systems, there are still many merits the beautiful gear recommended below provides.
This guide is focused on audiophile quality gear that delivers both sonically and aesthetically. If you want to surprise your audiophile significant other (or are shopping for yourself), don't have the space or budget for large, room filling gear, or want amazing audio when you travel, this buyer's guide will provide can't miss recommendations. This guide was compiled with input from experienced THL authors that know a thing or two about high-quality sound!
Earphones
The easiest way to upgrade on-the-go sound quality is with earphones. Earphones in this list come in two types: universal fit and custom fit. Universal fit earphones use ear tips for isolation and are ready to go out of the box. Custom fit earphones require an ear impression for a customized fit, and the manufacturers will help with the process. Custom fit earphones offer superior isolation, comfort, and sound quality. While the below earphones will dramatically improve the sound quality over stock earbuds/earphones, an upgraded music player will help them reach their full potential. Also, if a phone is going to be used, an adapter may be needed, which can be found in the Accessory section below.
~~~ Under $200 ~~~
Brainwavz B200 [$70, Universal Fit]: For those who have just landed themselves in the audiophile scene and don't want to spend a lot on their first earphone, at around $70, the Brainwavz B200 should be on top of their list. Delivering class leading amount of details and clarity, very good soundstage size, and more than enough resolution, it does almost everything without a single hiccup, but the bass is not its forte. Perfect for classical and acoustic music.
Buy from Amazon | Manufacturer's Page
Tansio Mirai TSMR-2 [$169, Universal Fit]: This is the earphone to beat for under $200. Let it be details, let it be resolution, air between instruments, layering and separation, stage size, treble and bass extension or even tonal accuracy, there is hardly anything wrong with it, and the switches are icing on the cake. For the asking price, one simply can't ask for more. Full Review by Suman Sourav Meher
Buy from Penon Audio | Manufacturer's Page
Astrotec Lyra Nature [$169, Earbud]: For those that prefer earbuds over earphones, there is the Lyra Nature. The Astrotec have truly elevated earbuds to a new tier of both sound and build quality, and their Lyra Nature is no exception. With an all-metal chassis, a detachable cable system, a premium carrying case and a clean, refined, spacious sound, $169 has never looked like such a bargain. Full Review by Ryan Soo
~~~ $200 to $500 ~~~
Oriveti OH500 [$499, Universal Fit]: I fell madly in love with the OH500 once I spent time with it. The marriage of rich lushness and spacious clarity is a thing of perfection, making for one of my favorite profiles. Yet all this could be meaningless if not for ergonomics and fit, which are flawless. I can wear them in comfort all day long, and enjoy every second of it. At this price point, there's nothing I'd rather be listening to. Full Review by Pinky Powers
Buy from Amazon | Manufacturer's Page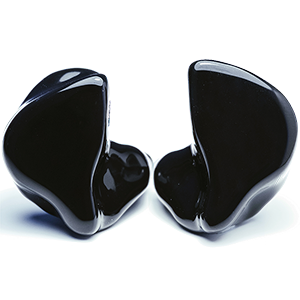 Custom Art FIBAE Black [Starting at $500, Custom Fit]: Warm and organic of tone, outstanding technical performance, and for only $500? In Pinky's world, this is the perfect custom for traveling. Amazing fit and finish to go with the sound. Sold and ships from Poland and worth the effort for the exceptional result. Pinky Powers
~~~ $500 to $1000 ~~~
Custom Art Fibae 4 [Starting at $800, Custom Fit]: Custom Art's most impressive technical effort yet: Clean, vast and precise in imaging while at the same time the clever tuning gets away with guiltless colourations including a hefty yet airy bass, to a smooth, feathered yet crystal clear treble, pulled off with great finesse. With the asking price in mind – this in-ear is quite difficult to fault. With the FIBAE 4, Piotr has given us his interpretation of a mainstream sound, and – in true, time-tested Custom Art fashion – it's as clever, unique, balanced and refined as ever. Requires customization, but worth the effort! Full Review by Deezel
Shozy Pola 39 [$950, Universal; $1050, Custom Fit]: With mother of pearl back plates and shipped in a beautiful leather wrapped wooden Symphonym case, the Pola 39 has a "wow" factor. When one listens to the Pola 39 the sweetness of the electrostatic drivers meshed with the dynamic bass driver deliver a sweet, balanced sound with exceptional transparency and tonality. Make sure this is connected to a high quality player or amp to really make the Pola 39 shine. Initial Impressions by Suman Sourav Meher
Nocturnal Eden [$1,000, Universal & Custom Fit]: Delivering a near perfect balance using 5 balanced armature drivers, the Eden delivers exceptional amounts of detail, rich note body, and an amazingly spacious soundstage. The Nocturnal has not taken a single step that needs revisiting making it one of the best options in the $1K range. If you choose the universal fit you can still fully customize the look. Full Review by Suman Sourav Meher
~~~ Top-of-the-line ~~~
64 Audio A6t [$1,299, Custom Fit]: 64 Audio's A6t pairs the company's revolutionary tech with a powerful, yet balanced and natural sound. With a 3D custom fit, a patented pressure-relief system and sound-shaping capabilities via swappable apex modules, the A6t is the perfect companion whether you're in the air, on stage or on-the-go. Full Review by Deezel
Empire Ears Legend X [Starting at $2,299, Custom Fit]: Of course, if I'm going anywhere for long periods of time, I always bring Legend X. It might not be what we call adorable, but it's my personal favorite, and has been since first release. Full Review by Pinky Powers
---
Media Players
Everyone has a smartphone these days, but they are rarely designed with quality audio in mind. The world of miniaturization reaps the benefits for audiophiles on the go with the latest round of Digital Audio Players (DAP), as portable devices offer on-the-go performance only attainable in large home gear a few short years ago. Once you get an amazing set of earphones, a quality DAP will reap amazing rewards on the go.
iBasso DX160 [$399]: When it comes to digital audio players, I recommend nothing more highly than the DX160 by iBasso. The price-to-performance ratio is unmatched. When you don't want to risk TOTL (Top of the Line) prices, iBasso's newest DAP delivers stunning sound with little compromise? Full review in the works by Pinky Powers
Cayin N6ii [$1,239]: Whether driving your favorite CIEMs, or an unconventional travel parter like the Audeze LCD-3, Cayin's newest player, the N6ii can get the job done. It is my personal favorite DAP as of this writing, particularly with the T01 module. Everything I throw at this sounds exquisite. Yes, even power-hungry planars. Full review in the works by Pinky Powers
Lotoo PAW Gold Touch [$3,199]: Lotoo's latest flagship brings unprecedented technique to pocket-size media players. Stunningly built, gorgeously crafted and blazingly fast, the PAW Gold Touch is summit-fi on the go. With a pro-grade EQ and myriad of DSP filters in the mix as well, you have yourselves one heck of a DAP. As long as you're not looking for Andriod, streaming or the like, and you just want a pure listening experience on the go, it really doesn't get much better than this. Full Review by Deezel
Buy from Amazon | Manufacturer's Page

---
Cables
Aftermarket cables are to an audiophile what performance tires are to a race car driver: they enable the equipment to perform at its best. Subtle nuances can be are clearer, recreation of space can be more refined and larger, treble crisper, and bass fuller yet tighter. Cables shouldn't be the first purchase, but are well worth the addition to a high-end earphone.
DITA Audio OSLO Headphone Cable [$599]: When high-end performance is a must and wireless can't quite cut it, DITA Audio's OSLO is the next best thing. With a swappable connector system in both balanced and unbalanced terminations, the OSLO is the industry's most travel-friendly – and hi-fi-ready – aftermarket cable upgrade. Full Review by Deezel
Effect Audio's Leonidas II Octa [$1,888]: The Leonidas II Octa makes a statement piece through-and-through. The cable summons a remarkable degree of power and scale, along with the means to command it at the very same time. None of the original's nuance, organicity or timbre were compromised in the process. And, Effect Audio have not ceased to outdo themselves in sheer craftsmanship and ergonomics. The Leonidas II's default variant ($888 Buy on Amazon) is close, if you're looking for the most pristine, natural form of power that a cable can possible offer, I don't see anywhere else to go but Octa. Full Review by Deezel
---
Accessories
Accessories for audio gear on the go can help make or break the experience, and range widely in use. We hope these help the traveling audiophile enjoy the experience.
Barney Electronics Organizer Roll Bag [$44]: Made from genuine crazy horse leather, this organizer bag is perfect for organizing everything that makes your portable audio world a magical escape transcendent of location. Digital audio players, check! Aftermarket cables, check! Earphones, check! Alternate earphones, check! Ear tips, check! Computer DACs, check! Anything else you need, check, check, check. I don't travel without it!
SpinFit Aftermarket Ear Tips [$12 to $18]: Don't overlook the importance and potential improvement in sound quality aftermarket ear tips can give from an improved fit in the ear canal. Most earphone enthusiasts have a full set of different ear tips that help get the perfect fit from a universal earphone. SpinFit makes many different ear tips fitting earphone nozzle diameters ranging from 2mm to 7mm. Check out the options in the buy link below and don't miss the earphone fit guide.
Tanchjim BTN82 Bluetooth Cable [$64.99]: Wires can be a pain, especially when traveling, but many Bluetooth adapters greatly reduce the sound quality. Enter the BTN82 Bluetooth cable, which will turn any detachable cable earphones with a 2-pin connector into a Bluetooth earphone. Sound quality is superior to competitors in the price range, allowing high-quality earphones to still sound amazing when wireless and be used as a headset when paired with a phone. Full review in the works by Suman Sourav Meher
Linsoul MMCX/2-Pin to JH 4-Pin Cable Adapters [$74.99]: Proprietary connectors are the bane of a cable enthusiast's existence. There's nothing worse than wanting to pair a certain IEM with a certain cable to achieve that perfect synergy, only to find out that the pins and plugs don't match. This has been a regular complaint with JH Audio's monitors, because not only do you have to have at least 8 conductors in the cable, but you have to integrate their bass pod as well. That's where Linsoul's adapters come in. Not only can you plug any 4-wire cable into them, they also relocate the bass dials to the adapters themselves. That way, you don't have to worry about the pod dragging the cable down in use, and you can now use any of your aftermarket cables with your favourite JH Audio in-ear monitors. (No Review)